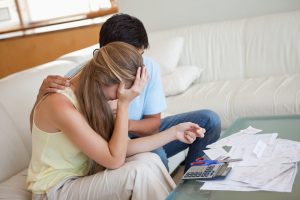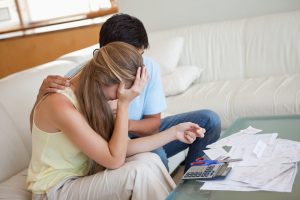 The signs don't look too good for the US economy. We could have a recession that could go into 2024. That promises hard times for many people, and those facing bankruptcy will be hit the hardest.
Bankruptcy happens for many reasons. It's embarrassing, but sudden emergency expenses sometimes drain checking and savings accounts. An employee facing this type of threat to financial well-being must follow some important steps to prevent a full-scale disaster. Here we suggest:
A person should take inventory of all marketable assets and decide which ones must be sold to pay off debts. Some assets, such as a home or a car, may be worth keeping.
Cut all unnecessary expenses
Magazine subscriptions appear immediately. Unnecessary purchases are other things that can wait. We're not suggesting you cut your expenses to the bone; some things are still important. Still, some entertainment can wait until the crisis is over.
This goes along with reducing expenses. Draconian measures can cause greater hardship, and austerity can threaten economic well-being. Budgeting involves looking at regular monthly cash flow and determining what adjustments can be made. It can be as simple as paying only the minimum required on specific credit cards while paying off others.
Explore debt relief options
Bankruptcy is not the only way out of a problem. Debt consolidation or debt settlement can be viable options that a person can use to save their financial well-being. These are definitely worth a look.
There are different ways to deal with the threat of bankruptcy, but the average person often knows nothing about them. This is why it can be so important to seek professional help.
A few careful suggestions make all the difference. Nationwide Pre-Paid Legal Services has a financial wellness benefit that organizations can offer their employees who provide the help needed.
Our advisers are experienced
The nationwide benefit uses certified counselors who deal with common financial problems all the time. There are professionals who can assist a person facing a bankruptcy dilemma. The advice and services provided will stop a financial ship from sinking.
Nationwide advisors are happy to help all plan members create a budget that covers all expenses while providing extra cash to pay off some outstanding debt. In addition, the counselor knows many ways to bring some sunshine into a dark situation. Unfortunately, some people have to file for bankruptcy. However, the nationwide counselor can help a person navigate the waters and get out of trouble quickly.
We have a debt management plan that provides excellent advice for people who are struggling. It costs a little more, but the service is focused, and additional help is given to a financial health plan member who is enrolled in it. The goal of Countrywide is to help a person get through a life crisis.
The customer is there
Countrywide works with organizations of all sizes and we develop financial wellness plans that meet employee needs. Our success comes from a partnership we form with a potential customer.
We explain our benefit options to decision makers and then ask them to decide which benefits will be included in their unique plan. We do not hesitate to answer any questions and what the customer wants is what the customer gets. The selections are part of the final plan document and Countrywide provides administration and superior member services. Employee benefits.
Staying positive is also important when dealing with a serious financial problem. Financial difficulties are not the end of the world, and even a recession can be managed if a person has the right advice. Nationwide offers that service. If you have any questions about what we can do, please contact us as soon as possible. We would welcome a chance to discuss our benefits with you.
Source link