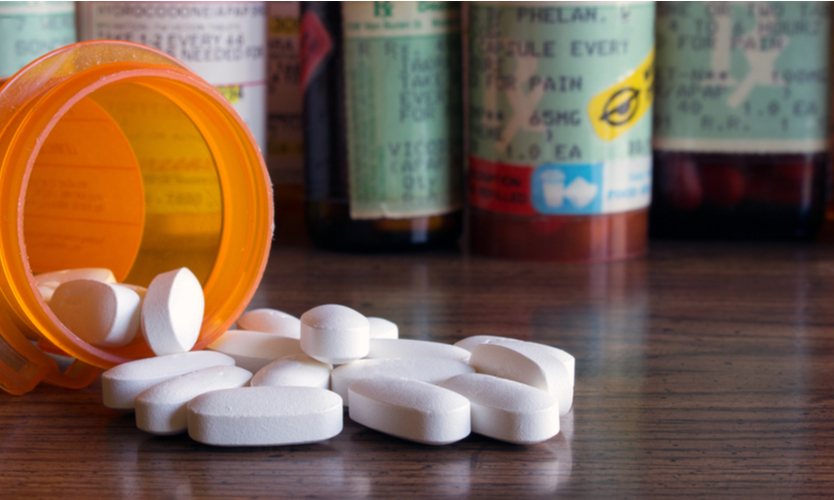 (Reuters) — CVS Health Corp . and Walmart Inc. have agreed to pay $147.5 million to settle West Virginia's claims over their alleged roles in the state's opioid crisis, state Attorney General Patrick Morrisey said Tuesday.
CVS agreed to pay $82.5 million and Walmart agreed to pay about $65 million, according to the state.
West Virginia had been prepared to proceed to trial on September 26 against the two companies, as well as Walgreens Boots Alliance.
The state had accused the chain pharmacies of fueling the deadly opioid epidemic through their alleged lax oversight of prescription pills sold in the state.
Walgreens has not settled, and a trial has been moved to June 2023.
"We think we have a very strong case against Walgreens,"
; Morrisey said at a news conference. "We're going to push it pretty vigorously."
Kroger Co. will also be charged in the rescheduled trial in June 2023.
West Virginia has been hit particularly hard by the epidemic, with a per capita opioid death rate more than three times the national average in 2020, according to data from the National Center for Health Statistics.
CVS said it will continue to defend itself in other opioid lawsuits but believed "putting these allegations behind us" was the right decision in the West Virginia case.
"Our position remains that opioid prescriptions are written by physicians, not pharmacists, and that opioid medications are manufactured and marketed by manufacturers, not pharmacies," a CVS spokesman said.
Walmart and Walgreens did not immediately respond to requests for comment.
More than 3,300 lawsuits have been filed against drug manufacturers, distributors and pharmacies because of the crisis.
Source link