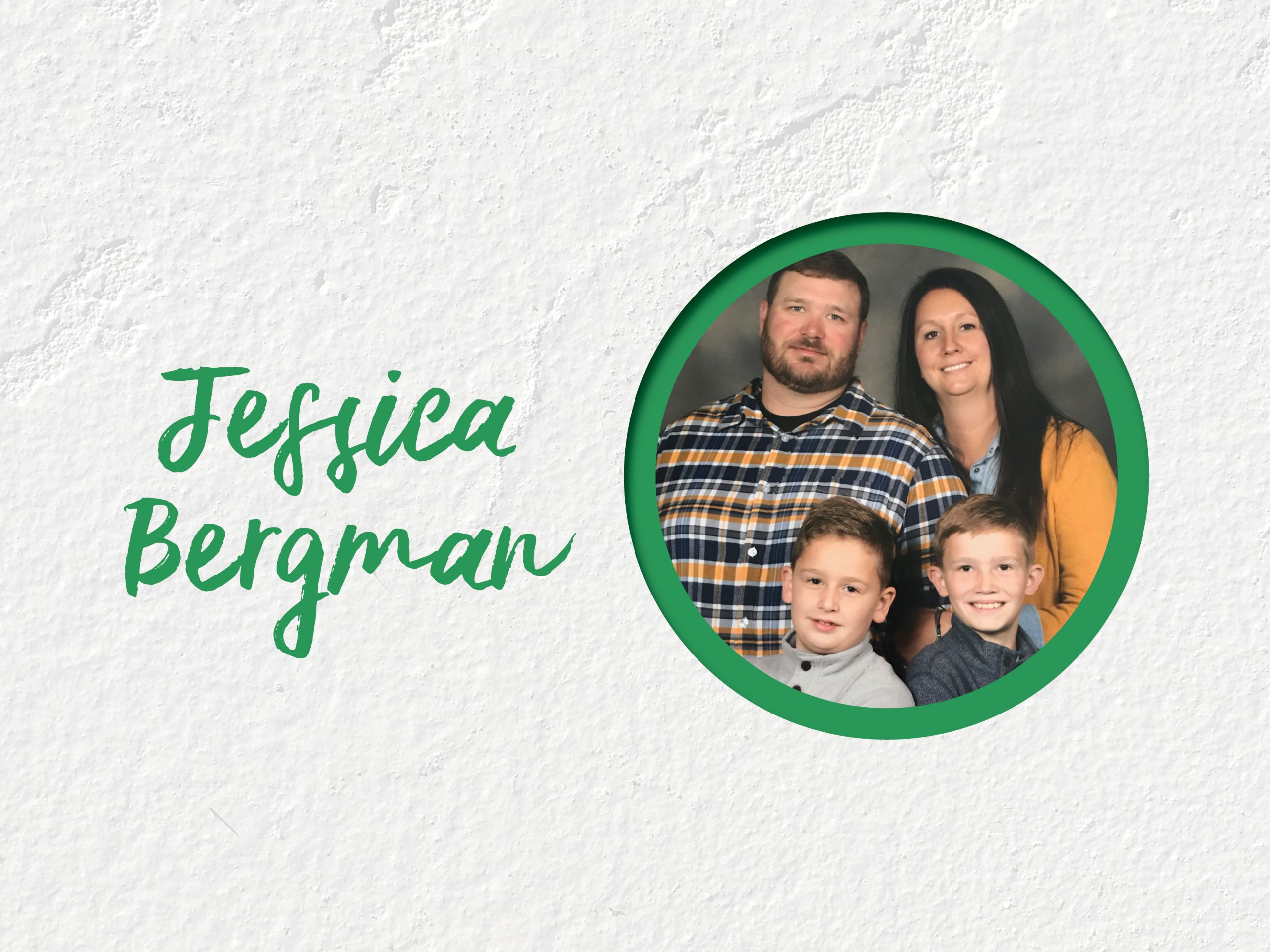 When Jessica Bergman was thinking about buying life insurance, she did what she always does when she has insurance issues – she called Tom Simon on CoverLink. Tom put her in touch with our life insurance expert – Mark Osborne – and the rest was history.
Let's take a look at her story …
Jessica and her husband Adam were both born and raised in Logan County, Ohio and live here with their two sons ages 8 and 10. In addition to their "daily" the works they grow both grain and raise cattle for consumption and show stocks.
And because they have young children and they both work in an area that can be dangerous, they began to question whether they had enough life insurance.
"We wanted to make sure that our family would not have the financial turmoil in the event of a catastrophic life event, such as death. We wanted to make sure that not only our funeral expenses were taken care of but that the remaining parent would be able to pay off our house so that our children would not have to leave their family home. Or the same thing if something were to happen to both of us. At least we wanted our children to be taken care of financially in that case. "
Like many of us, Jessica and her husband had life insurance through their respective employers, but did not realize that one or both of them would not be enough. In addition, they did not know much about life insurance options and were concerned about affordable rates.
That was when Jessica decided to call Tom Simon. As she worked over the years with Tom and her and her family's insurance needs, she trusted that he would also guide her with her life insurance issues. And Tom connected her to Mark.
"Mark was so helpful. He explained everything so well and answered our questions without making us feel that we did not know what we were doing, even if we were not doing it. He asked what we wanted our policy to do for us and found the one that suited our needs / end goals. We felt very comfortable deciding what policy we wanted, terms, conditions, everything. We feel very confident that if we were not, Mark and / or Tom would point us in the right direction.
If Jessica could give advice to anyone considering buying life insurance, it would be to call Mark. He is knowledgeable, understandable and personally invested in each of his clients. He helps you guide and make the right decisions for your family's needs.
Source link