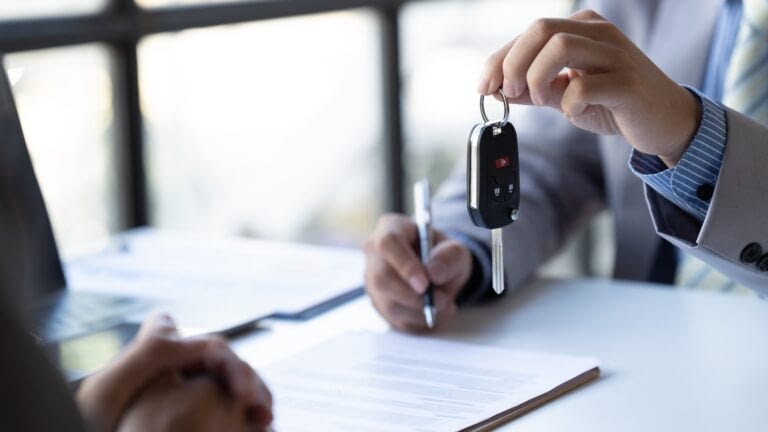 The car insurance you choose can be a lifesaver if you are involved in an accident, regardless of whether you or another driver was responsible. The amount you'll pay out of pocket for repairs, whether your insurance will pay for a rental car while it's being repaired, and whether you're covered while traveling and driving a rental factor into your decision. This information is all in the fine print of a car insurance policy.
Choosing the best car insurance policy can be daunting if you are not familiar with the legal language and terms. The best way to ensure you make the right choice is to understand the terms of a car insurance contract.
Common car insurance terms defined
You certainly don't need to become a car insurance expert to understand your policy, but it can be helpful to understand the meaning of some standard terms. Here are some car insurance terms that may be good to know:
Liability insurance for vehicles: Should you be involved in an accident that causes physical injury or property damage to others, auto liability insurance offers protection in cases where you are held legally responsible.
Collision Protection: If your car is damaged by hitting another vehicle or object, this coverage covers part of the cost of repairs. This insurance is required when leasing or financing a vehicle.
Comprehensive coverage: If an item is stolen from your vehicle or you sustain damage that was not caused by an accident or collision, comprehensive coverage can help cover the damage.
Deductible: The deductible refers to your own expenses that you agree to pay. The higher the deductible, the lower the cost of premiums.
Personal Injury Protection (PIP): PIP includes broad coverage for other risks, including medical expenses and lost wages, regardless of which driver was found to be at fault.
Property Damage Liability (PD): PD covers you when you damage another person's property with your vehicle. Generally this refers to someone else's vehicle but can be any type of property including buildings, fences etc.
Threshold: Refers to the breaking point that, if met, allows the injured party to file a claim against the at-fault driver to recover damages for bodily injury.
Uninsured/underinsured motorist coverage (UM): If you were involved in a hit-and-run accident where the at-fault driver was uninsured or underinsured, UM can pay you and other occupants of your vehicle for any injuries or damages.
Third Party: in the insurance world, third party refers to someone other than the policyholder or covered family members.
Familiarizing yourself with these terms and conditions can be helpful as you review your options or familiarize yourself with the policy you are purchasing.
Protect yourself with the right car insurance
If you are looking for new car insurance, our insurance agents will work with you to find the best insurance coverage at the most affordable rates. We know it can be confusing to be sure you're choosing the best option. Our local agents can work with you to understand your needs and budget and find the best car insurance at the best rates. Contact us today for the personalized service you can trust.
Source link