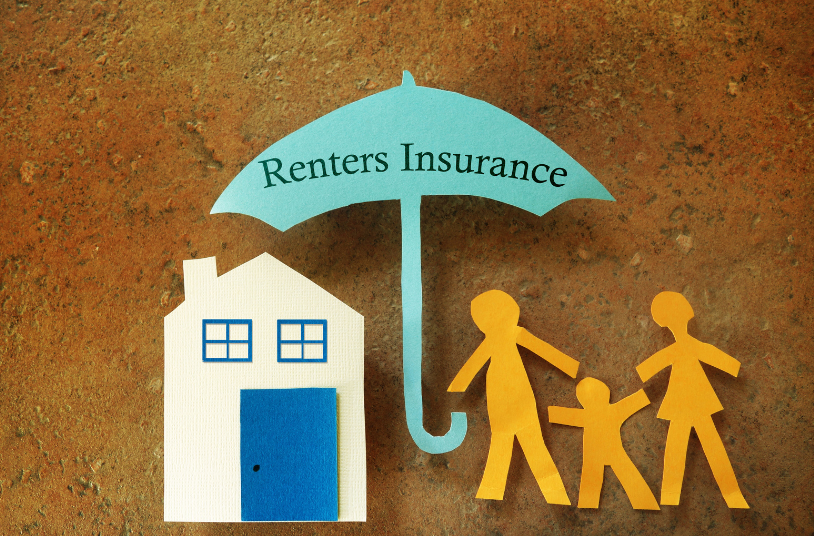 We have come across several situations lately where a customer moves into an apartment complex and purchases the renters insurance provided through the complex. I'm all for the convenience, but after discussions with other agents, I've discovered that these policies can be missing some important coverage items. And as an insurance agent, that's where I start to get into trouble.
So before you buy the rental insurance offered through the leasing company, do a quick read on what these policies might lack (and why that's bad for you) and what questions you should ask to protect yourself.
Many of these policies only cover liability
Years ago, apartment complexes began requiring renters insurance from their tenants for one reason ̵
1; to protect them from liability due to the tenant's actions. For example, a tenant who lives on the 3rd floor throws a party and one of the guests falls from the balcony onto the ground. Who is Responsible? The tenant who arranged the party. But who will be named in a lawsuit? Both the tenant and the apartment complex (because that's where it took place). The idea here is for the renters insurance to respond first and pay, with the landlord's insurance secondary.
Important question to ask: Does this policy ONLY cover liability?
A typical renter's insurance policy includes coverage for liability and personal property (AKA your stuff).
Liability coverage is often the lowest amount available
So for most of these renters policies, $100,000 for bodily injury and property damage to others is the lowest amount available. So this is what is on offer. However, should you purchase renters insurance on your own, you can increase your limit to $300,000 (the lowest we offer on all of our policies), $500,000, or perhaps $1 million. And get this: the premium difference is only a few dollars. I'm talking like $20-30 a year between each level.
So when that balcony accident happens, how far do you think $100,000 will get you? And keep in mind that once $100,000 is paid by the insurance company, you're on the hook for the rest.
Important question to ask: Can I buy more liability coverage?
Is the liability coverage limited to ONLY your apartment or does it extend elsewhere?
A couple of classic examples:
Your dog escapes and runs in front of a car. The car hit it and caused significant damage. If your rental policy is limited to the apartment only, no coverage. A rental policy from the open marketplace – normally there is coverage to pay for the damages and any injuries suffered by the driver/passenger of the car.
You are playing golf and hit a ball wide to the right. It crashes through a window in the house that is built right next to the track. Again, if your policy from the leasing company is limited to just your apartment, you will have to pay for the damages out of pocket. A regular renters policy-again, usually coverage there.
Because, let's be real – you leave your apartment every now and then and go somewhere else. Wouldn't it be great if your liability insurance could go with you? A typical rental policy states the "area of ​​coverage" – which is the geographic area to which the policy extends. And that definitely includes a much larger area than your apartment!
Important question to ask: Does the responsibility apply ONLY to me when I am in my apartment?
Does the policy include personal property?
It has never been a landlord's responsibility to cover your belongings. They don't care. The policy offered by the apartment complex may not include coverage for any of your personal items in your apartment. So even if you think you have this great policy, you might not. So if you get robbed or the apartment burns down and your stuff is destroyed, you'll replace things out of your own pocket.
Important question to ask: Does this policy include protection for personal property? If so, how much? And can I increase it?
As mentioned earlier, a typical rental policy includes coverage for liability and personal property (AKA your stuff).
When the fire happens, do you have the money to live somewhere else?
Renters policies, in my world, include a beautiful coverage called loss of use or additional living expenses. So when the fire happens (or other covered peril that causes you to move), the coverage kicks in and provides money (up to the policy limit) for temporary accommodations. That could mean a hotel, an apartment elsewhere, or even an apartment building, depending on the number of people displaced and how long repairs are expected to take. How amazing is this?
It also brings extra expenses because you are not in your usual home – think laundry, eating out, etc.
How long can you stay on your parents' or siblings' couch before they tire of you? With this coverage, you don't have to sleep with a relative.
Important question to ask: Does this policy include cover to pay for accommodation if there is a requirement where I have to relocate? (fire in the complex is an example)
PLEASE NOTE that those working for the apartment complex are NOT insurance agents and will likely be either unable or unwilling to answer the preceding questions.
Your BEST solution is to purchase Ohio renters insurance from an insurance agent (hint, hint – we are!). We can provide the full package – personal contents protection, liability that extends, medical payments to other payers without regard to fault, and many add-ons that are in YOUR best interest, not the apartment complex. Call us at (937) 592-4871 or fill out the form below.