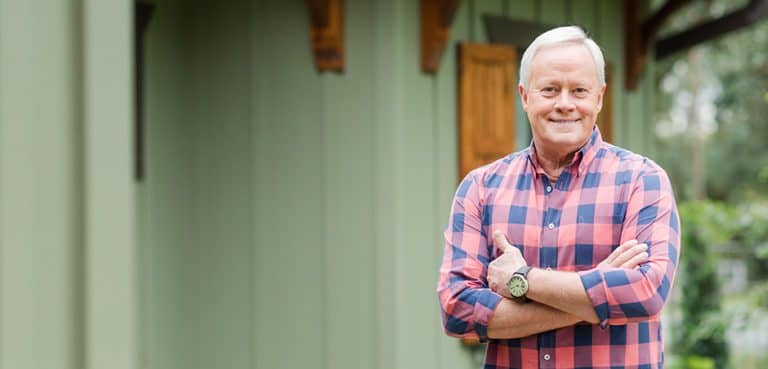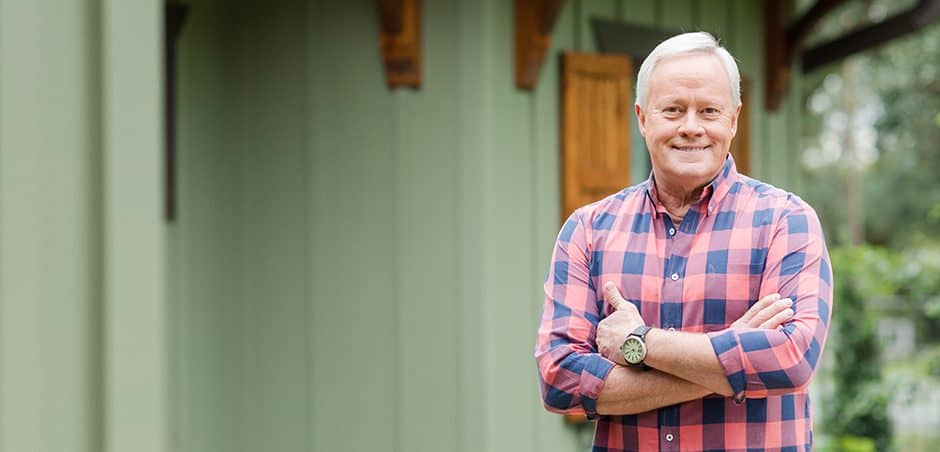 Have you heard? Erie Insurance partnered with Danny Lipford and Today's home owner crew to spread the word about our valuable independent insurance agents and ERIE's signature coverage for guaranteed replacement costs.
Who is Danny Lipford?
Danny Lipford is known as America's Home Improvement Expert. As host of the Emmy-nominated, nationally syndicated Today's home owner television and radio programs, podcasts and the destination website TodaysHomeowner.comLipford delivers fresh, practical and reliable advice for maintaining and improving homes.
Like Erie Insurance, Lipford understands the value of protecting your home and assets—which is where ERIE's Guaranteed Replacement Cost (GRC) coverage comes into play.
"Over the years, I've seen a lot of people who don't have the right homeowner's coverage and, unfortunately, have to pay out of pocket when they have a total loss," says Lipford. "With Guaranteed Replacement Cost, you don't have to worry. Your house will be replaced exactly as it was before the loss.1 That's why it's important to make sure you talk to your agent about your own individual insurance needs."
The GRC will pay the full cost of rebuilding your house back to its previous size and specification. With the high price of construction materials and labor, it is easy to understand why GRC from ERIE is the gold standard for home owner insurancee. And great news—it is included in the basic ErieSecure Home® policy.
Spreading the word
We couldn't team up with such a home expert and not spread the word to our customers.
Two videos were produced in collaboration with Danny and the Today's home owner crew—one from our home office in Erie, Pa., and a second with Chelsea Lipford Wolf (Danny's daughter who is also active with the show) from her home in Mississippi.
"After meeting with Danny's team and learning more about their brand and audience, it was a no brainer for us," said Raychel Adiutori, senior marketing communications specialist at Erie Insurance. "We knew this partnership would be a good fit."
Choosing a location for Danny was incredibly important, so we decided to give the team a look behind the curtain and let them film in our state-of-the-art technical learning center.
As part of the campaign, ERIE created a home owner content hub on this website.
You'll find more than just the videos on our content hub. There are also links to download helpful home checklists, related blog stories, and even a quiz to test your knowledge of your home inventory (and the importance of having one).
Protect your home
Your house is more than walls, wood and wires. It's where you've made memories and celebrated important milestones. There's no time like the present to review your home coverage so you can ensure you have the right protection—especially with the rising costs of building materials such as timber. Talk to us today and ask about guaranteed replacement cost.
1Guaranteed replacement cost applies to the residence and requires home improvements over $5,000 to be reported within 90 days – not available with all policies and in all states. Coverage of costs to comply with laws or regulations is subject to limitations. Depreciation will be deducted until repair or replacement is made. Contact us today for more information.
Source link