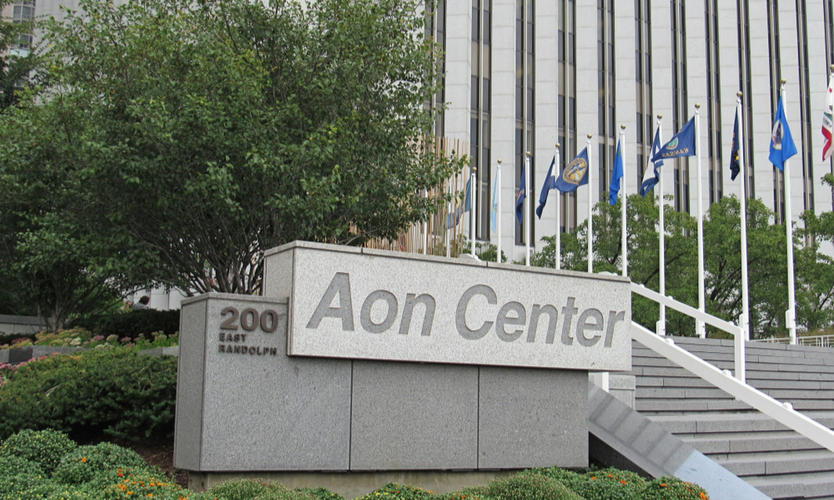 Aon PLC on Tuesday said it would cease the 20% pay cut it imposed on most of its employees in late April after the early shutdown of the coronavirus pandemic.
In a filing with the Securities and Exchange Commission, Aon said it will complete the cut, which hit about 70% of its staff, on July 1 and repay the amount set, plus 5% during the third quarter of 2020.
The pay cut of 50% for senior executives will remain in place, the filing stated.
"Based on observations and analysis over the past four months, the company is now convinced that temporary salary reductions are no longer necessary to meet this commitment for 50,000 colleagues," the broker said.
Aon said that although GDP and unemployment trends "remain negative" and worse than in other economic downturns, "the likelihood of macroeconomic scenarios has in the worst case decreased significantly."
In addition, "the resilience of the core business has been shown, but has been affected there, especially in the more discretionary parts of the business," Aon said.
When making wage cuts, Aon's CEO Greg Case said it was necessary to make sure the broker would not have to terminate staff. [1
9659002] The decision contrasted with statements by key rivals Marsh & McLennan Cos. Inc. and Willis Towers Watson PLC, which Aon has agreed to buy, that they would not introduce pay cuts or redundancy programs.
More insurance and risk management news about the coronavirus crisis here .
Source link