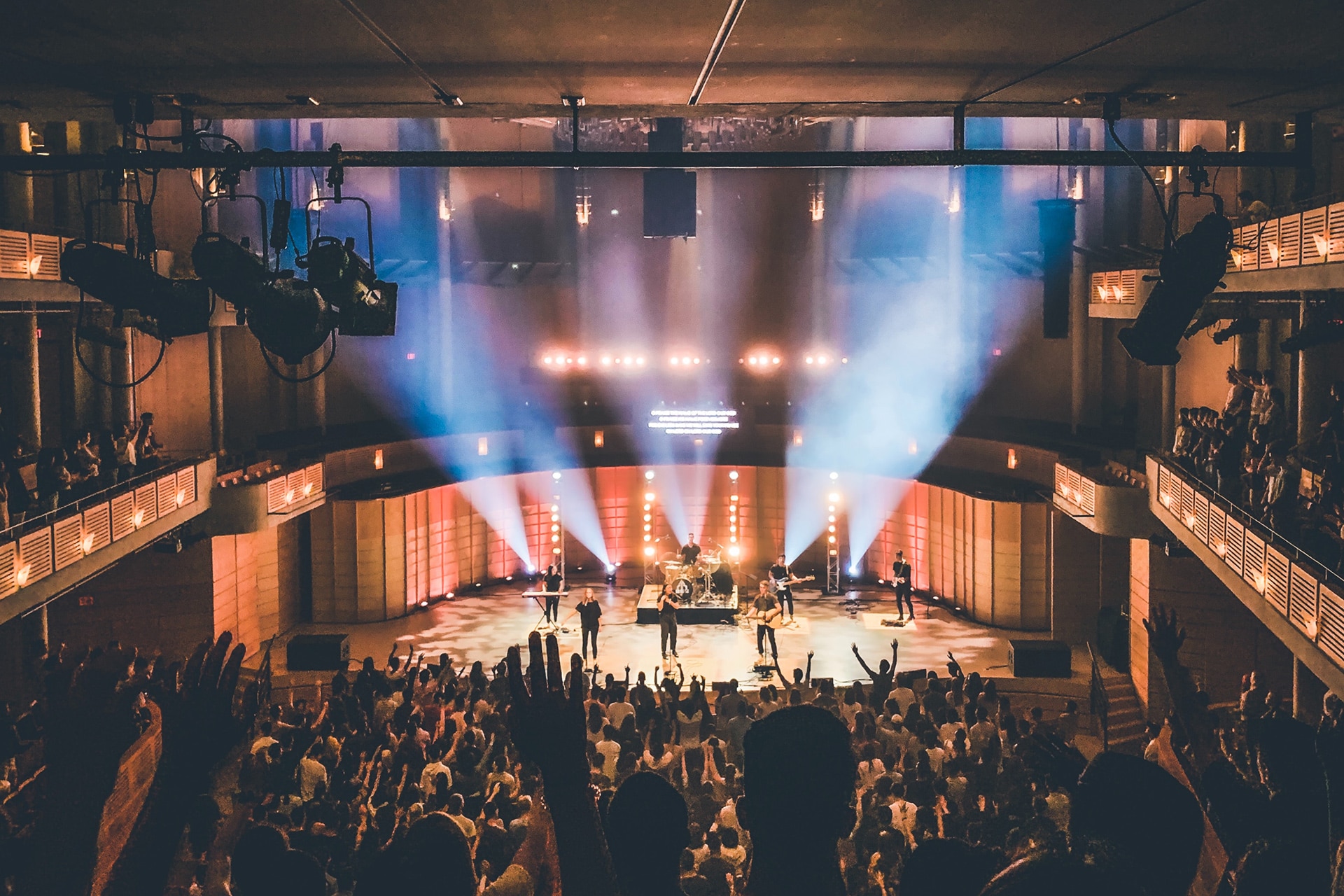 When executives look at future business scenarios, they are often asked to "connect the dots." If we draw a line from A to B to C to D, what kind of future scenario emerges? In what direction do the dots point?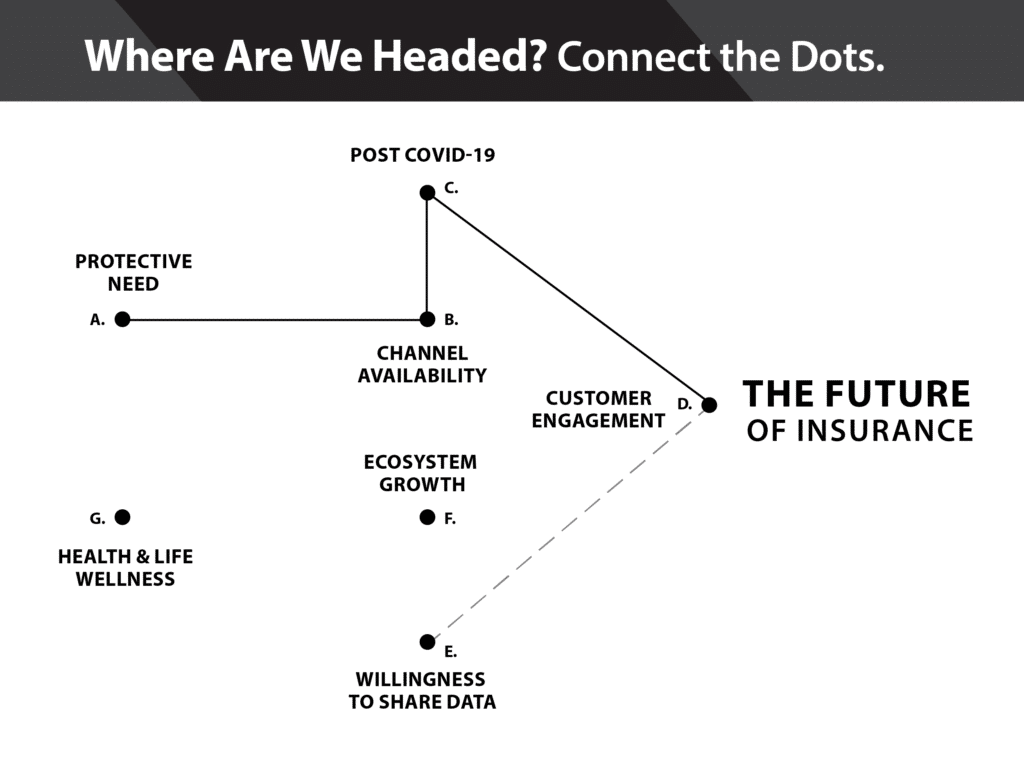 Sometimes the lines are fuzzy. The dots do not quite match. The possible future is too many to count. The next steps are almost invisible. In fact, some industries, such as the food industry, real estate, automotive manufacturing and travel, will come out of COVID-19 before some, "So, what's next?" moments. The progress train may leave the station, but someone assumes which platform you are using to jump on board.
This is not the case with life insurance. Although the number of policies sold may vary and the types of life products may have some new wrinkles, if we link trends and dots today, we get an excellent picture of tomorrow. We know where this train is going. We also know that your ticket to get on the train will be the launch of a new business model for life.
This week Majesco releases its latest thought management report, Rethinking Life Insurance: From a Transaction to a Life, Health, Wealth and Wellbeing Customer Experience . The report outlines the latest trends, expectations and insights from consumers that will change life insurance from a traditional, risk-focused, transaction-based product to a viable core component of a cohesive ecosystem for life, prosperity, health and wellness.
We surveyed consumers who ask a number of questions related to health, prosperity, health and life insurance. The details of the survey results, which we will share over the next three weeks, highlight a rapid transition, especially of Millennials and Gen Z, to wanting a lifelong lifestyle, health, prosperity and wellness experience, rather than just a life insurance transaction.
Majesco's study sheds light on several of the points that can help insurance companies connect today's strategies to tomorrow's future.
Life Insurance ̵

1; From Boom to Bust
Before the Great Depression, there were more than 120 million life insurance policies, equivalent to one insurance for every man, woman, and child living in the United States. Again, after World War II, the economic boom in the United States increased with an increase in life insurance ownership, with 72% of adults and 90% of households with two parents owning life insurance in the mid-1970s. [i] [19659004] Forward almost 100 years until the 21st century and the ownership of life insurance is no longer at these levels. According to a recent LIMRA report, only 54% of American adults currently own life insurance (down 9 percentage points from 2011), and only 34% of Millennials own individual life policies. [ii] [19659004] For a century, life insurance went from a boom to a bust. What went wrong?
The growth and vitality of the life insurance industry is closely linked to the key trends redefining insurance, including demographic and market trends, customer expectations and their introduction of new technologies. Insurance companies' long-term business assumptions and operating models were built to support "traditional" insurance methods for products, channels, pricing and customer engagement, and this has not changed dramatically since the early 18th century when the first product mortality tables and structures were introduced. New, innovative products such as longevity, critical illness or long-term care still followed a similar business basis.
Today's customers, however, are becoming increasingly digital with high expectations, different needs and the demand for better experiences that are not met with the "traditional" insurance strategy. Unless they develop a new strategy, insurance companies will not be able to capture customers in the Millennial and Gen Z segments, just as they will be the dominant buyers from next year.
This new dominant generation is not happy with traditional insurance processes, products and business models. They have grown up in a digital world. They expect and require digital features. It is encouraging that there are opportunities for growth and glimpses of the revival of life insurance ownership on the horizon – but with a focus on engaging customers differently … and digitally.
COVID-19 and Digital Acceleration
Forbes recently reported that as of January 2020, online life insurance sales increased by 30% -50% for fast app companies using data / algorithm-driven insurance, especially for those 45 and under , the leading growth market for Millennials and Gen Z. [iii] In contrast, agent-driven sales decreased by up to 50%. [iv] The COVID-19 crisis accelerates the online competition started by new players such as Fabric, Ladder Life and Haven Life.
A recent survey by Nielsen found that in mid-March, when COVID-19 reached critical level, there was a significant increase in online shopping and that 25% expected this to continue after COVID-19. [v]
As I pointed out in last week's blog, the COVID-19 crisis has contributed to a digital wildfire that has exposed less than desirable customer experiences due to manual, paper-based processes and non-digital transactions. Several trends drive life insurance out on a digital limb.
Once again, the life insurance industry is facing an opportunity for growth and capture of a new generation of customers. But to do so, insurance companies must understand, adapt and change their business method to meet a completely different set of needs, requirements and expectations.
Generational views on life insurance change to a holistic perspective that includes health, prosperity and well-being. Majesco's research identified important differences between Millennials and Gen Z versus Gen X and Boomers. Some of the highlights are:
Life insurance value trends upwards. Millennials and Gen Z believe that life insurance is more important – 79% compared to 60% for Gen X and Boomers. They also have a larger number of reasons why life insurance is important, many of which are based on new behaviors and needs.
Millennials and Gen Z are very willing to share personal information if they take advantage of it. Millennials and Gen Z are willing to share their personal information and data 25% -39% more than the older generations.
Millennials and Gen Z want more than one transaction – they want to manage their lives more holistically. Millennials & Gen Z surpass Gen X and Boomers when they want access to all health, welfare and wellness areas by 17% -33% or more. They seek information and advice for various areas: Health, financial planning, legal, tax, mortgage charges, bank balances, etc.
Younger generations want access to their information. They want information about their policies, medical records, fitness data and household purchases. This reflects a strong interest in possible value-added services.
Millennials and Gen Z will use a wider and larger number of channels. This includes traditional agents as well as those with whom they have existing relationships and loyalties, including big tech such as Amazon, Apple and Google.
This new era of life insurance is so much different than it was just a few years ago. It will push insurers to develop products and services that are more affordable, digital, simpler, tailored to very specific needs and based on trust. Customers' needs, expectations and requirements will create demand for new, digital products such as on-demand, single and embedded coverage, value-added services and more, which are brought together in a way that helps customers manage their lives.
Life insurance companies must reformulate the scope of what they will offer customers. They need to think of it as a compelling customer experience that is surrounded by a risk product and value-added services that are part of a broader ecosystem for health, prosperity and wellness.
The industry status quo is no longer an option.
We see the impact of the status quo with the 50-year decline in life insurance ownership. During the new decade, there is a new opportunity for life insurance for those who will participate in a broader ecosystem for health, prosperity and well-being and the growing insurance opportunities … which offers a new age for life insurance. The barrier – Transforming a transaction into an experience

The success of life insurance depends in part on the lifespan of the human body. We predict longevity and use our mortality rates to get the conditions we need to keep our business healthy. In the new life insurance area, that formula is backwards. Start with the human body. Make it healthier. Improve our health data systems and find out that people are sick before their illness becomes a problem. Help them improve their wellness as part of their natural lifestyle. Add lifestyles and financial benefits to the customer experience. Add years to life. Improve mortality, life, finances, satisfaction and safety.

The LIMRA study from 2020 addresses the idea of ​​a better life / health relationship in the life insurance industry.

"This personal health press provides an opportunity for the life insurance industry. What if life insurance companies – usually focused on mortality – could "turn the frame" to disease prevention and longevity? What if they became partners in trying to live the longest, healthiest life possible? [vi]

To retain the customer and revenue, insurers need to rethink their scope from a life insurance transaction to a broader lifestyle experience across health, wealth and well-being.

Highly networked, data-driven business models with added value appear within and outside insurance. They redefine the customer journey, and the entire customer relationship, across a broader set of health, welfare and wellness options across insurance and financial services.

In our next blog, we look at the favorable conditions for the life insurance boom under a microscope. What can Majesco's survey say about relevant life trends – from homeowners to buying patterns and the availability of voluntary benefits? Is there a magic formula for the transition from traditional transactional products to customer-focused benefits? For a preview, make sure that the latest webinar, Rethinking Life Insurance: From a Policy Transaction to a Financial Lifestyle.
---
[i] Dahl, Corey, "A Brief History of Life Insurance," ThinkAdvisor, September 9, 2013, https: //www.thinkadvisor.com/2013/09/09/a-brief-history-of-life-insurance/? ? 19659004 Premiere19459024] Calvert, Tim, et. al., "Extension of the proposal on life insurance value", LIMRA and BCG, June 2020
https://www.limra.com/sv/research/research-abstracts-public/2020/extending-the-life-insurance – value-proposition /
[iii] Danise, Amy, "Consumers Panic Shopping For Life Insurance In The Face Of Coronavirus," Forbes, March 12, 2020, https://www.forbes.com/sites/advisor/ 2020 / 03/12 / consumers-panic-shopping-for-life-insurance-in-the-face-of-coronavirus / # 351a4a826a6f
[iv] Sharma, Aprajita, "40% jump in online insurance sales on Covid -19 lockdown," Business Today-Money Today, April 1, 2020, https://www.businesstoday.in/money/insurance/40-jump-in-online-insurance-sales-on-covid-19-lockdown/ story / 399452.html [19659004] [v] "Track the Unmatched Impact of Covid-19 on US CPG Shopping Behavior," Nielsen, March 20, 2020, https://www.nielsen.com/us/en/insights/article202020/track-the- never-before-influenced-by-covid-19-on-us-cpg-shopping-behavior /
[vi] Calv ert, Tim and Rebecca Waddell, "Life Insurance Companies Can Find New Growth in Well-Being", BCG, June 25, 2020,
https://www.bcg.com/en-us/publications/2020 / life-insurance-and-disease-prevention
Source link