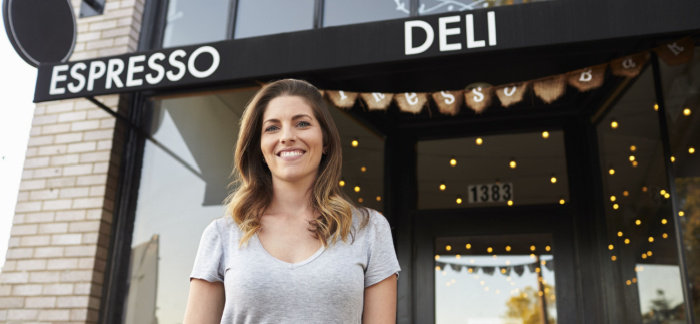 Key person Life insurance
Key person insurance is insurance that a company buys on an employee. The company is both insurance owner and beneficiary.
A "key person" is essential to the success of your business. If this person died, your business would feel the impact.
With key person life insurance, if this person dies, the business receives a payout from the insurance company. The death benefit is often used to cover losses and to find and train a replacement.
Business owners may need life insurance for key personnel for the following reasons:
If your company's reputation is linked to the key employee's name, position or unique skills.
If your business is a partnership and each partner wants to be able to buy out the other̵7;s shares in the event of an untimely death.
If your business is looking for investors or SBA loans, and lenders are only willing to sign contracts if life insurance is on the key people.
If the death of a key employee creates financial problems for the business.
Both current and permanent life insurance can be used as key person life insurance.
If you need key person insurance for a specific period, for example, if you only need it to last until the employee's expected retirement year, then term life insurance is ideal. Permanent life insurance may be the better choice if the key person is an owner or partner and you want access to cash value for future expenses.
Read more: Key person life insurance: what it is and how it works
Financing for buy-sell agreements
A buy-sell agreement is an agreement between a business owner and a person or entity that agrees to buy the owner's interest if the business owner dies. The purchase price has been agreed and is specified in the purchase and sale.
Life insurance is one of the primary methods used to finance this transaction.
The buyer in the buy-sell agreement buys life insurance on the seller (with the seller's consent) for an amount that corresponds to the predetermined purchase price. When the business owner (aka seller) dies, the buyer buys the deceased owner's share from their estate.
Business owners may need a buy-sell agreement financed with life insurance for the following reasons:
It protects the heirs of the business owner and ensures that the business ends up in the hands of someone willing and able to run it.
It sets a fair and reasonable price for the business.
It helps determine the value of the decedent's interest for federal estate tax purposes.
If applicable, the cash value of the policy can be accessed for business use.
Cash is available for real estate liquidity or other family needs.
It helps prevent legal battles and disputes.
Both term and permanent life insurance can be used to finance a buy-sell agreement.
Life insurance is a good option if the contract is expected to end at retirement age. Permanent life insurance is a good option if the seller is young and the contract is expected to last for some time.
Read more: Buy-sell agreements: what are they and how do they work?
Inheritance smoothing
If you have children and are running a small business, some children may be interested in the business while others are not. If you're worried about leaving something to all your heirs, life insurance can help.
For example, let's say you have two children. One works in the family business and one branched out. Using life insurance in your estate plan can ensure that the child who wants to take over the family business can, and your other child receives an insurance payout.
Individual life insurance for small business owners
Business owners often have at least two different types of life insurance: one that is business-related, such as tied to a buy-sell agreement, and one that is primarily for their family.
An individual life insurance policy is one that you own. Business owners use life insurance to protect their loved ones' financial future.
If you have loved ones who rely on your income, the death benefit from life insurance can replace that income if you die unexpectedly.
For individual life insurance, the rule of thumb is that you should buy coverage equivalent to 10 times your income. But this amount is not right for everyone. For a better estimate, use our free life insurance calculator.
Advantages of individual life insurance:
You own it outright, and it is not tied to anyone else.
You choose the beneficiaries and how much payment they will receive.
The insurance's death benefit is paid free of income tax.
Life insurance will avoid probate, so your beneficiaries get paid faster.
Life insurance protects your family's standard of living.
A disability can also significantly affect a business. Learn how health insurance protects entrepreneurs.
Source link