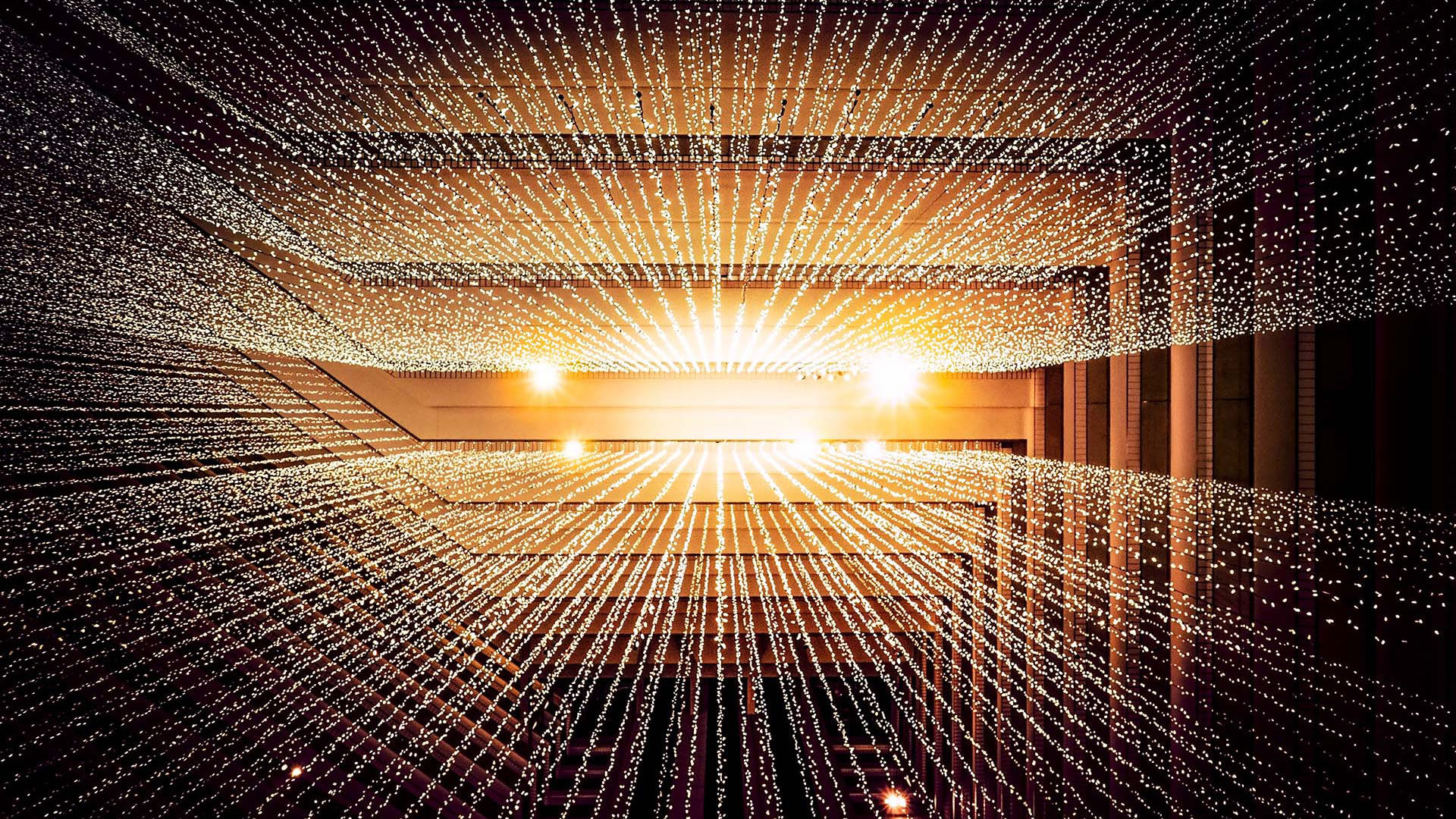 There was a time in the not-so-distant past when group and voluntary benefits were known for their stability and consistency. The players were famous. The products were established. The distribution packages did not vary much from year to year. The employee was simply concerned about the cost of premiums, especially for medical ones, compared to their annual salary increase. Year after year, not much has changed. (If you're under 30, you may not think so … but employees often stayed with their employers for life!) Group and Voluntary Benefits Insurance companies lived in a semi-healthy state when brokers working with HR teams acted as agents and took in cafeteria- large policyholder groups.
The difficulty was that it was not an easy market to enter. There were far fewer voluntary products then than there are today. The best insurance companies got a corner in the market. They knew how to please employers, how to make money and how to protect their lawns.
Then a dam broke. First, the ACA changed healthcare. InsurTech sedan. And now the convergence of talent competition, technological advances, wellness initiatives, wealth management, multi-generational employees with different needs and expectations has made group and voluntary business a new country with exploration and opportunities. The boardrooms began to buzz with rumors of gold in the hills, as long as they were not rumors. Volunteer and group benefits were and are a real area of ​​financial opportunity. The best players still exist, but there are a growing number of insurance companies entering the market, expanding the products they provide and creating new options for how they are packaged to meet the unique needs of a highly diversified and competitive staff base.
What is so wild about group and volunteer markets?
InsurTech can rightly be considered the largest of the Wild West's insurance opportunities, but when it comes to opening up new markets, Group and Voluntary Benefits makes its own argument for new opportunities.
Majesco recently commissioned a Celent report to evaluate the possibility as part of our thinking leadership and strategic marketing to provide a further insight into the future of insurance. We wanted insight into the opportunities, technology platforms and ecosystems required to capture the market opportunities that are now being developed. Celent's report will be available in the coming weeks, but before it is released, we want to lay the groundwork for the high challenges and benefits of the new group and the Voluntary Benefits market. What is it that shapes the new need? What are today's employers looking for? What is different about the lives of today's employees? How do any of these responses relate to the basic platform development of Next Gen Group and Voluntary Benefits?
Next generation core platforms in response to channel expansion (and everything else.)
At Majesco, we talk a lot about convergence and its impact on insurance. Real innovation takes place at the point of convergence. Let's look at how convergence creates opportunities in the Group and the Voluntary Benefits market. Right now, all the factors we list below are real pressures and opportunities that we have highlighted from our research in the market that happen to create convergence points. These points concern all problems that can be solved with a Next Gen platform method.
New generation of customers ̵

1; Millennials and Gen Z can change ownership. This new generation of customers has the potential to turn insurance ownership downwards in recent decades. From a high in the mid-1970s with 72% of adults and 90% of households with two-parent life insurance [i] to a new low based on LIMRA's life insurance study in 2010 which found that only 44% of American households had individual life insurance , which marks a 50-year low. [ii] Our customer survey in Life, Health, Wealth and Wellness 2020, highlights the demands of this new generation of employees. But do insurers have the products, value-added services and customer experiences they demand and expect?
Employees who change jobs expect better benefits. A new Forbes article emphasized that the latest Prudential Financial & # 39 ;s Pulse of the American Worker survey noted that 1 in 4 workers – 25% – are looking for new employment after COVID. Furthermore, the survey noted that almost 80% (8 out of 10) employees after COVID seek employers for solutions to relieve financial stress with benefits such as pension plans, health, disability and life insurance, paid family leave and emergency savings programs. Compared to a year ago, 40% of workers were more likely to consider a job that offered better benefits. [iii] Is there a link where employers can offer a wider range of benefits that meet this new expectation?
Employers want to broaden the benefit packages without increasing the workload. Talent is in short supply. Unemployment is the lowest it has been in over 12 months. Employers are in recruitment mode. With just as much as they can offer in salaries, they go to benefits and perks to make their business look attractive and family-friendly. This means that channels are opened for new and existing products.
Employers want to hold on to their most valuable asset – employees – while keeping them safe and healthy. Whether an employer is self-insured (using large health insurance companies for re-pricing) or whether they rely on staff health to keep company premiums down, they are all looking for ways to use benefits and benefits to keep their employees healthy and promote greater well-being. Telematics and digital engagement are necessary to measure and make improvements.
The benefit platforms are in expansion / transition mode. Digital open registration, benefits benefits online and umbrella apps that contain all information about employee benefits are increasing. Add to this the requirement for different plans to meet the diversity of employees – sometimes across four generational groups. To be invited to the platform party, insurance companies must be ready to play in the digital ecosystems that have already been created by some of the major benefit consulting companies. Platforms and partnerships are leading players in the future for group and voluntary benefits.
New types of insurance are growing in popularity. The economy is changing. Supply and demand are inconsistent. COVID-19 still affects customer behavior. Global politics seems unstable. Cyber ​​attacks are frequent and disruptive. Individuals are looking for some stability for their finances. According to Aon, voluntary insurance offers among employers increased by 27% in 2020-2021. Accident insurance, law, identity theft, hospital compensation and car / home insurance all grew by more than 30%. [iv] This is an astronomical growth from year to year – a real Wild West scenario! And do not forget the player — where benefits can be play on and play off. Insurers can now look at all areas of financial risk and consider where they can create a product that will sell – if they are willing to connect their systems and processes to platforms and ecosystems.
Insurance purchases via employers are "simple," compared to traditional sales. Even traditional products, such as car and home insurance, are seeing an increase in the Group and Voluntary Benefits group. The draw is not only a better group interest rate, but it is also the fact that premiums can be taken from salary checks. Employees can register and "forget it". It helps them manage their overall financial and risk needs, rather than working with multiple insurance companies or agents. This in turn drives loyalty to employers. The more attractive services that the employer can offer, the more difficult it will be for employees to work. Who is out there creating the next new insurance hub or employer aggregate tool for P&C and other traditional products?
Advanced data analysis can be used effectively by both employers and insurers. An employee is already a "famous" person. They are somewhat controlled by their employers to be stable, reliable and less likely to take risks. Product design and mix is ​​in constant flow as insurers add more attractive products and product features to their portfolios, driving the need for more advanced data and analytics to understand what employers, sponsors and participants find appealing and to increase participation, improve customer experiences and activate new products and services.
Digital engagement is mandatory. The importance of digital opportunities is now at the heart of insurers' offerings, whether they are group benefits or individual products, to drive simplicity, participation and growth. The promise of digital engagement is a two-way channel — better communication to the insured employee and more informative information coming in from the employee. Digital engagement and data analysis can create another bridge of loyalty between insurers and employers as they both begin to see the positive effects of understanding the employed population.
There are dozens of additional reasons why the next generation of core platforms will write about Group and Voluntary Benefit Insurance, but the most basic is this:
The technology has evolved to fit the gaps created by convergence issues .
Every customer, employer and insurer's needs can now be met with next generation insurance systems designed to fit. Insurers needed systems to be sufficiently adaptable to create new products and flexible enough to stand alone or fit into partner platforms. They needed solutions that would provide the same high-level digital experiences that they can provide to individual policyholders who buy through agents, brokers or online channels. They also needed systems that could effectively transition from "group" guarantee and purchasing to "individual" insurance, purchasing and administration. This would enable political portability and a greater degree of population understanding and control.
Is there a formula for success for group and voluntary benefits?
At the beginning of this year, the January 14 blog, I outlined how the platform function fits the future of insurance.
"Technology, customer expectations and constantly evolving products are forcing the insurance industry to re-evaluate and rebuild its business models and processes in order to survive in an increasingly competitive market … Companies using these digital platforms for their business and operational models gains a decisive advantage over competitors and accelerates its digital maturity. Companies need to develop digital capabilities so that they can create unique and personalized solutions that help them adapt to a fast-paced world. "
The answer to the Wild West in groups and voluntarily Advantages are to digitally prepare for the fast flow. In the same article, we covered the key value proposition for all insurers who want to prepare for success. We called it Multiplier effect – Connection to other platforms and ecosystems.
"With the breadth and speed of changes in technology, customer risks and the need for commitment, it is almost impossible for any insurer to have or not have the acquisition of the resources and capacity needed to keep up with the changes. , let alone anticipate and stay ahead of them. A platform-based insurance business model that utilizes platform technology and a digital ecosystem of different third-party services completely removes this obstacle.
This applies to all insurance companies, but it must be considered as the new core philosophy for group and voluntary benefits. With this foundation of understanding, we can now read the upcoming Celent report and more easily listen to how industry trends and technology opportunities are converging to make this a significant time for platform growth. Insurers find in the report not only the deeper details of how technology will work as an enabler, but also the practical paths for insurers to take in the transition. Celent will cover everything from Taking a position to Architect for the next gene ecosystem . We look forward to your release and we are confident that you will find it enlightening and consistent with what we have shared with our research. ] Benefits of different games, open ecosystems and next generation platforms. Join me in the conversation will be Seth Rachlin, Executive VP, Global Insurance Industry Leader, Capgemini and Jamie Macgregor, CEO, Celent.
---
[i] Group Insurance Broker Sentiment Survey, Deloitte, December 2020
[ii] Group Insurance Benchmarking Study, Deloitte, 2019
[iii] Castrillon, Caroline, Why Millions of Employees Plan to Change Jobs After the Pandemic, Forbes Online, May 16, 2021
[iv] Payne, Emily, Chart: Voluntary Benefits Increase, BenefitsPro Website, March 29, 2021, see this chart for more information.
Source link