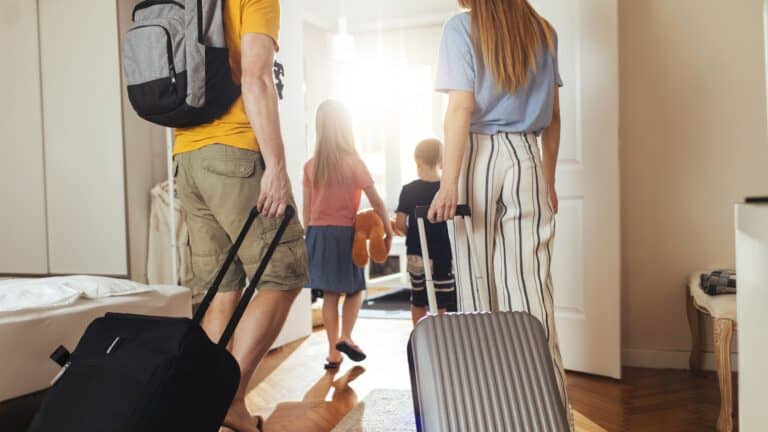 The summer season is almost here! For many of us, the warm, sunny months are the perfect time to enjoy a vacation. But before planning a trip, consider what steps you can take to protect your home, so you don't return to find any unpleasant surprises. Personal insurance can be a lifesaver if your home is robbed, vandalized or hit by a severe weather event.
Taking the right steps to protect your home
Part of enjoying your vacation includes returning to a home just as you left it. Here are some precautions you can take to protect it while you're away:
1. Make it look like someone is home: If it looks like your home is empty or you̵7;re away on vacation, burglars are more likely to target it. To avoid making an unoccupied home obvious, set a timer on your lights and TV to automatically turn on and off at certain times to give the impression that someone is still home. Ask your neighbor to pick up your mail so it doesn't pile up at your door. It is good to leave a car parked in the driveway if possible.
2. Move your spare key: If you keep it hidden, for example in a flower pot or above the front or back door, it's time to choose a better hiding place. A thief will look for the most common places homeowners hide keys, so don't make it easy! Instead, hide the key in a better place or leave it with a neighbor or friend.
3. Avoid oversharing on social media: Many of us love to share the details of our vacations on social media, but sharing every detail of your travel itinerary online can compromise the security of your home. If your social media isn't already set to private, reset it before you start sharing photos or videos from your trip.
4. Unplug your devices: Nothing is worse than finding out your home was damaged or destroyed in a fire while you are away on vacation. To avoid this disaster, unplug all unnecessary appliances that are not timed, check your smoke alarms and replace batteries if necessary. If you plan to have a house sitter, let them know where to find a fire extinguisher and provide them with a list of all important phone numbers, including fire, police and family members.
No matter how well prepared you are, accidents can still happen. Your home and property must be protected with the right insurance policies. While you may have homeowner's insurance, you may want to put personal property insurance in place to cover replacement costs for furniture, clothing, furnishings and other valuables.
Buy personal insurance to protect your most valuable assets
Before you go on vacation this summer, make sure you have all the insurance coverage in place to protect your home, property and belongings. We can help you find the insurance that suits your situation at a price you can afford! Contact our insurance agents today to find the perfect insurance for you.
Source link