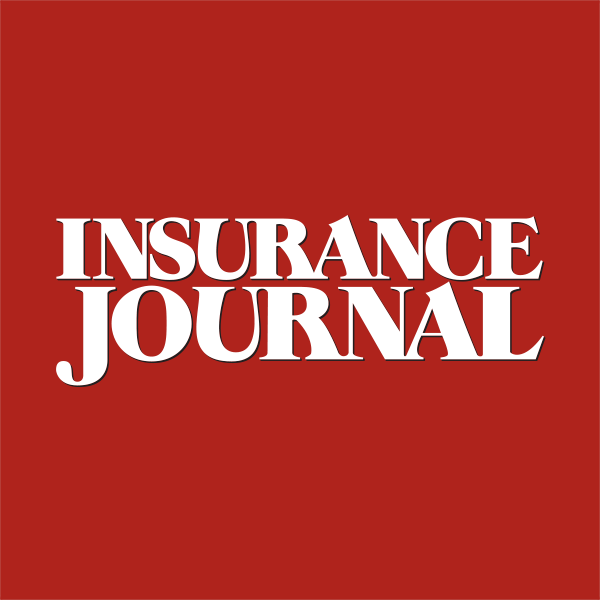 One of the questions we get more often than I am comfortable with is "Do you provide post-graduate credit?"
The answer, for better or worse, is no, we do not. You can't disagree with our decision, but that's what we chose to do. I could say that the choice was made before I came here, but quite frankly, I agree with the decision (right now). It is not to say that we will never do that, but for now we have chosen to focus solely on providing high quality learning. I can give you some reasons why we do not, but it is not the focus of today.
I really want to focus a compelling reason why we should invest in continuous learning. For my purposes, I do not exclude most of the courses I look at there. I find that many CE courses are designed to meet the minimum requirements of the states and are designed to provide insurance practitioners with fast, cheap, and simple credits.
Note that I wrote that the bulk of CE is like this. I do not want to paint with a broad brush. I have friends who do live and online CE courses. They provide qualitative learning that does not take shortcuts. They have created products that I would be proud to be associated with. Again, I am not against CE courses, I am opposed to bad CE courses.
I understand that an investment in learning can be expensive. I work at my CPCU and the material costs $ 1
00-300 for each class that I work with. After the materials, the tests cost (and they are not cheap). Now you add the cost of the time it takes to study and prepare.
Whether you use self-study tools, such as the CPCU, for continuous learning, you send people to lesson arrangements, or if you use our Insurance Academy's content for your learning, there are costs associated with learning. As a business executive, you don't always take into account costs because you know companies have costs and you're in business to make money. I guess it's true that you have to spend money to make money.
What is the return on investment (ROI) for learning?
When you invest in learning, you invest in your people. Team members want to know that you have their interests in mind. One way to show it is to give them continuous learning. The investment in learning then becomes a way to increase employee engagement, loyalty and happiness. Who does not want dedicated, loyal and happy teams?
The more engaged, loyal and happy your team members are, the less they are tempted to leave the team for another team. It saves you the cost of losing and hiring a team member. When you lose a team member, you have lost what you invested in that person and more. You lose their production while you rent and train their prey. You lose your production (and other team members' production) while you hire and train the replacement. If you make a mistake in the process of finding a high quality replacement, you have multiplied those losses 2-4 times because you skipped the wrong person.
Highly educated team members also earn your customers better than poorly trained. Think of the extra opportunities that a well-trained team member can discover when managing your customers. Also, keep in mind that the more expert your team members are, the more self-confidence your customers will be when they handle them. You should also acknowledge that team members who are more committed, loyal and happy will also treat your customers better and provide them with better service. All these factors lead to increased customer retention. Expert advice and stellar customer service are ways to keep your customers, even if you are not the cheapest option in town (and you should not be).
If you are convinced that there is a return that you can calculate, let's get to these steps now
Step 1: Learning Budget
Teacher Cost Time. Every minute you devote yourself to learning is one minute that you cannot engage in immediate production. If you have someone involved in an hour of online learning, you lose their production in about 90 minutes, if you do it right. If you pull people away from their work for a full day class, you lose a full day per person.
Learning costs money. Quality learning events can cost anywhere from $ 40 for an online class to $ 1,000 for a multi-day classroom event. You don't have to choose the most expensive option, but if you're focused on learning, you won't be able to choose the cheapest option. By the way, if you register someone in a class that has books, pre-work or travel, your costs will all go up, but you already knew that. Therefore, you are actually considering the cheapest and fastest options you can find. Do not worry. I'm not mad at you. I understand your situation.
If you commit the costs, they become another part of the business, such as costs for your licenses, rents, equipment or wages. If you plan on time for people to be away from their desks, there is no pressure to attend a webinar and respond to emails simultaneously. Yes. I know when you do, so (for your sake) finish it.
Step 2: Cultivate a Culture of Learning
It has been said that culture is everything. In fact, he talked to a job manager at a previous job and told me that he was hired on the basis of cultural fit over knowledge, skills or experience. So, build into your culture. Make it an expectation. When you arrive, ask people what they learn. Create personalized learning plans for your team members. When you meet them, ask them how they progress in their learning plans.
Let the team see you constantly learn. You do not need to continue after the designations. Even why not? More letters may indicate that you are a fan of more learning. Create a learning plan for yourself and show it to the team. Let them know that your learning is a priority for you. If you are in a webinar or online class, do not put your phone on, do not disturb, make you available to chat and turn off your mobile phone. If it is important to you, it is important to them.
Remove the excuses from everyone's vocabulary. I'm too busy does not exist. There is no budget is not reasonable. Something came up shouldn't happen. There is never enough time. The money could be used elsewhere. Things can only come up. They should all be the exception, not the rule. The team must not make these excuses. You can't do them either.
Step 3: Creating the Next Generation of Learning
If you have a team, you have someone who can help us learn the next generation of insurance practices. I hear you. People say they don't like to speak publicly. I get it. I have known that way before and to be honest, I get super nervous before I talk. I ask myself questions such as "what must I tell these people" or "why should I talk to this group?" At the end, I speak because that is what I do and people listen because they think they can help them.
If you have budgeted to learn and grow the learning culture, someone on the team begins to shine as someone who trusts enough to ask questions. You will have people who will be busier to help other people. They will be so busy that their normal work will be more difficult to complete. Why not promote it?
Don't let them float with their work anymore after. Relieve them from certain tasks so that they can become a learning resource for your team. Let them see if they like it. Ask them to take a class and bring it back to the team and learn it. Give them the opportunity to lead your learning activities. Give them the space to take outside speech capabilities so that they can become a resource for other insurance practices in your area.
You may think you have next generation insurance educators in your team. It may even be you, and it's a pretty good return.
Source link