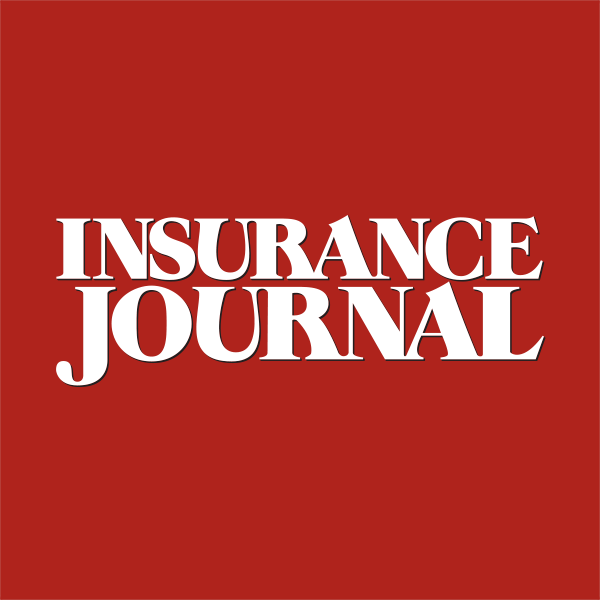 Recently, a U.S. district court judicial panel rejected a proposal to consolidate coronavirus-related revenue loss cases. Read that story on the insurance journal here.
This was the right decision.
To set the scene, in early August, over 700 lawsuits have been filed related to business revenue generated due to the loss of Revenue related to COVID-19 suspensions across the United States.
Many of these claims are about the idea that because a state or local authority ordered companies to cut back on their operations, or limit them all together, there was a loss of business revenue. The claim is that the loss of business income should be covered under the additional coverage (or similar coverage) of the civil authority.
Forgive me for a moment when I return to my soapbox, hit the drum and turn off this alarm. It is horrible that these companies had a loss of revenue due to coronavirus, but on many policies it is difficult to argue that there is coverage for that loss. For those who are not tired of reading this, let's test if there is coverage for the loss of business income.
I look at ISO CP 00 30 1
0 12 Business Revenue (and extra cost recovery form).
19659007] Was it a loss of business income? – Yes. OK, so far so good.
Was there a necessary "shutdown" of the business? – Yes, again. We have not removed the coverage yet.
Was the "suspension" caused by direct physical loss of or damage to property in the described premises? – Uh no. There was no direct physical loss or injury. There were orders from local or state authorities to suspend operations (and whether the local or state authority told them to reduce seating or shut down completely, that everything falls under the definition of suspension.)
by civil authority? – Yes. This is possible. Let's look.
Was there a covered cause of loss that caused damage to property other than property in the described premises within one mile of the premises so that people would remain safe or allow access to that premises? Again, no. Not this time.
The conclusion is that in order for there to be coverage, there must be some physical damage somewhere and a state entity that closes companies so that a virus does not spread does not constitute any physical damage.
19659002] Back to our point. These cases should not be consolidated for (at least) three reasons. There should be significant similarities before the goals are consolidated. It is not enough to say that they all lost business income. Although the panel suggested that these cases could be consolidated among the insurers involved, it also seems to be the wrong answer.
Due to the differences between the insured.
We can agree that the results are very similar between all the companies represented. They were all ordered to shut down, reduce their ability to serve customers or move their business in any way. These changes created a loss of income when companies changed their operations.
A restaurant is not a gym and a gym is not a restaurant, although I have eaten on a skating rink and had pizza at the gym before. It simplifies the individual questions considerably to say that all potential insured have the same results and similar arguments. Yes, the results are the same. Everyone lost the opportunity to make money. Yes, they can say that the arguments are similar, but similar things are not the same.
If anything, these companies may consider suing their municipality or state for their loss of business income. It is the units that are responsible for the loss of corporate income. It was the decision of the civilian authority that closed the companies. It seems that companies looking for compensation for their losses can look in that direction, but that is another matter.
Due to differences between jurisdictions.
As I understand it, the decision was made by a federal judicial panel, which means that it applies across the country. This is one of the bright spots in this decision, that it extends nationally rather than being a state decision.
With that, a nationwide decision in the other direction seems unlikely if not completely impossible to handle. Insurances are not written to meet a national standard. One of the beauties and problems with the US insurance market is that it is not a national insurance market.
We handle insurance rules at the state level. This is a fantastic thing. This allows each state to manage its insurance business in the way it deems best. Each state has its own regulatory philosophy and needs. In some states, the insurance commissioner's office only takes in when necessary to avoid the insurer's insolvency, to ensure that companies do not charge too high interest rates or investigate problems with insurance companies.
In other states, the Insurance Commission is more hands-on. They can be a pre-approval permit where the department must approve prices and forms before they can be used. They may have an active legislator who takes insurance issues regularly and they must make changes as often as their legislators adopt a new law.
It seems to me to consolidate a group of suits in a stand against this state system. and could create several problems for insured and insurance companies.
Due to the difference between the insurances.
Although many of the policies in question will have similarities, there are differences. Many of the insurance companies involved in the suits are accepted companies in the states in which they operate. As such, they will have a reasonably standardized insurance language. Nevertheless, there are still differences between policies.
Going back to the previous points, depending on the business, the state in which the business is conducted and the company in question, there may be significant differences between the policies in question. It also says that the insurances all come from the same insurer.
At least one of the companies mentioned in the article I read was a non-approved company. They act as surplus and surplus. This means that it is possible that their policy is very different from the policies of the recognized marketing companies. It also means that two policies it issues may differ.
In the end, it may seem effective to try several cases at once. It can save time and it can even save money, but does it benefit all members of the combined group? It seems that allowing each insured individual to have their own process in the court system gives everyone a better chance to have their claim tried on their own.
I'm still pretty sure that most of these cases will end in a decision that there is no obligation to cover and that insurance companies will not be held liable to pay for these claims, but I'm not a lawyer, judge. or another lawyer.
Source link