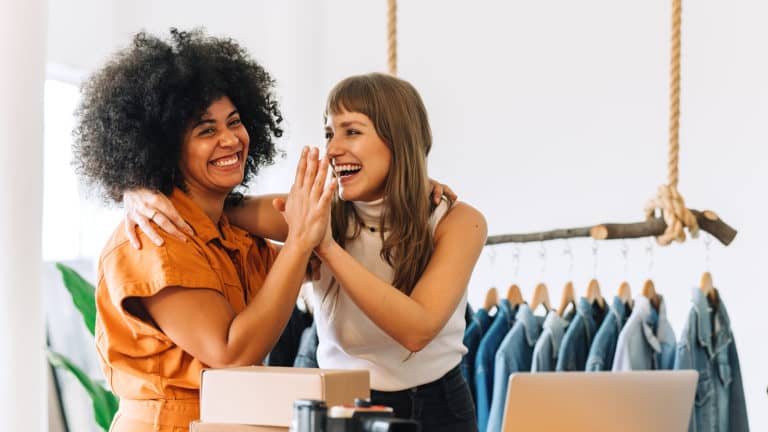 2023 is almost over, along with the long-standing tradition of New Year's resolutions. For individuals, after a season of parties, food, Christmas cakes, cookies and drinks, resolutions to lose weight are a common theme – but what about small business owners?
The new year is the perfect time to set goals for the year, establish a workable plan to achieve those goals, and evaluate your company's current performance.
Set of business goals for 2023
Small business owners are usually deeply involved in every aspect of the business, including leasing, sales, delivery and financial planning. The Covid pandemic severely affected small businesses across the country, even with government assistance.
Layoffs, downsizing, and budget cuts may have been the only way to survive. Other small businesses, especially those that could continue to operate or provide essential services, may have done well. With the pandemic abating, now is the time to plan for a profitable year. Instead of continuing with "business as usual", the new year is the perfect time to review the past year's production and plan for the new one. Three of the most important New Year's resolutions for small business owners include:
Review your marketing spend.
Most small businesses invest in marketing but may not take the time to determine what worked and what didn't. If you use a marketing company, whether it's online, traditional, or both, most companies offer analytics that can tell you a lot about where your customers are coming from. Once this is determined, you can "mine" that area more deeply in the coming year. Marketing initiatives that have not increased sales can be discontinued, with the money dedicated to programs that bring in customers or clients.
Evaluate your online presence.
Many small businesses have a website but may not have paid much attention to it over the years and may not realize that it can be an untapped gold mine. Your potential customers are out there, and if they can't find you, they will go elsewhere. It may be time for a website redesign and online marketing plan, built around your available budget.
Review your business insurance policies.
Your business insurance is an investment that every small business needs. A business changes from year to year, and so does the business insurance you need – and new programs may be available on the market. Take the time for a full review of your policies and coverages. Meet with a local business insurance agency to review all of your policies to ensure that your business – and your years of dedication and hard work – are protected and at the best rates.
Types of Business Insurance – What Does Your Business Really Need?
Every business has unique insurance needs. Depending on what you deliver to your customers, clients or patients, you may need specific coverages. Some of the options include:
General liability insurance
Product liability insurance
Professional liability insurance
Insurance for commercial properties
Professional liability insurance
Workers' compensation insurance
Cyber ​​insurance
Umbrella insurance
Commercial auto insurance
Home based business insurance
Business Owner's Policy
Work practice insurance
The basic minimum coverage for small businesses is general liability insurance, which covers your business for issues such as bodily injury, property damage, false advertising claims, and other risks. These policies vary in price and policy limits, and it is possible that you can find better coverage at a lower price. Take advantage of the start of the new year and meet with a local business insurance agent to review your coverage and find the best deals available now – the survival of your business is important to you, your employees and society at large and deserves to be protected.
Source link