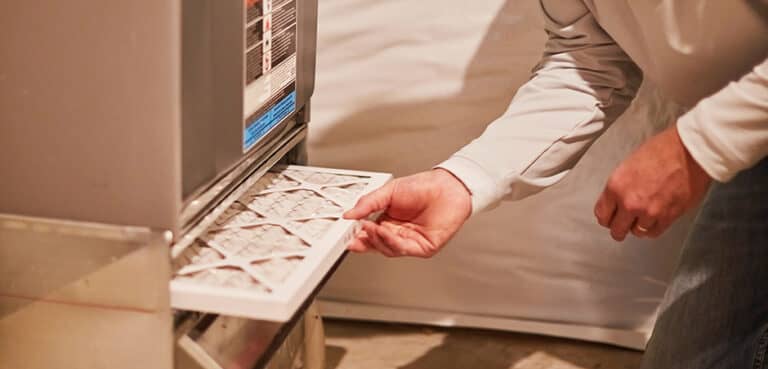 Moving into a new house is an exciting time. But it can also come with a steep learning curve.
From the moment you receive the keys, you begin to discover what makes your home unique – including the many systems that make it work.
As you familiarize yourself with the details of a new space, it helps to start with the basics. Because, let's be honest: The best time to find your water shutoff valve is before your first leak – not after.
Here are 15 important things you should know about in your new house:
Electrical panels. Knowing the location of your home̵7;s electrical box will pay off quickly the first time you troubleshoot a circuit breaker. Typically, electrical panels are located in a basement, garage or utility closet. Once you find them, familiarize yourself with the design of your breakout box. Know how to turn off the main circuit, as well as individual switches. If the breakers are not labeled, take some time to turn off each circuit and properly label the areas of your home that they power.
Water shut-off valve. Whether you need to replace a leaking faucet or prevent a burst pipe from flooding your home, it's important to know how to quickly shut off the water supply. To do this, you need to find the shut-off valve that is connected to the main water line that enters your home. If your home has a basement, check for the shut-off along one of the exterior walls. If your home does not have a basement, check to see if there is a water shutoff at ground level near your hot water tank. Once you find it, make sure everyone in your home knows where the shut-off is located in the event of a plumbing emergency.

Since things like sewer and drain backups or flooding can happen at any time and can be expensive, consider adding extended water coverage1 from Erie Insurance. It protects you if you have damage from flooding caused by natural disasters, along with other causes of loss such as water backup from sewers or drains. With Extended Water, you have coverage for direct physical loss to your home, garage or other structures and personal property that has been damaged as a result of an extended water event.

Gas shut-off valve. Depending on your home's configuration, a number of appliances can be powered by natural gas—including your water heater, fireplace, oven, stove, dryer, and more. Local building codes typically require each natural gas fixture to have its own shutoff valve. However, in the event of a gas leak, you should also know how to shut off the main gas supply to your home. In most cases, your main gas shut-off valve will be located outside the home near the gas meter (this may also require the use of a wrench). And remember: natural gas leaks can be deadly. So if you suspect a gas leak in your home, call 911 and evacuate the area immediately.

Dryer. Did you know that dryers cause approximately 15,500 home structure fires, 29 deaths, 400 injuries and $192 million in direct property loss each year? To protect your home from dryer lint, make sure you clean lint from your dryer—and dryer sheets—regularly. To clean your dryer, start by locating the point where it exits the house. This will likely sit on an exterior wall near your utility room. However, depending on your home's design, the dryer may also vent through the roof. Then use a tumble dryer cleaning kit (available at any home improvement store) to remove any lint that may be stuck. And make sure the valve is not blocked from the outside.

Sewer or septic lines. No one likes to think about the sewage system in their home. But if you ever experience a major plumbing problem, it helps to know where the key components of your sewer or septic system are located. If your home is connected to a city sewer system, find out where your main sewer line exits the home and check for a purge valve. If you have an older home and the drain cleaner is not working, consider replacing it as preventative maintenance. For septic systems, you'll also want to know where your tank access points are, as well as any inspection ports.

Good location. If your home is not connected to a city water supply, make sure you know where your well is. Depending on your home's design, the well may be located indoors in a crawl space or basement. If you can't find it inside, look for signs of a well cap, casing or pit in your yard. Knowing the location and general design of your well system can help expedite repairs if any part of your system begins to leak or fail.

Meter locations. To measure your home's gas, electricity and water usage, each utility will have its own meter. Once you locate these gauges, be sure to keep the area around them clear and easily accessible.
Oven filter. A clean furnace filter not only improves the air quality in your home – it also helps your furnace work more efficiently. Depending on the design of your furnace, experts recommend replacing the filter every 30 to 90 days. Note the location and size of your furnace filters, then pick up a few replacements to keep on hand. We've put together a helpful article that also addresses all your furnace filter questions.
Crawl space and wind access. Every attic and crawl space is different. Some can provide access to tools and appliances, while others are just empty space. Either way, it helps to know how to access every part of your home – just in case. It's also useful if you hear little feet running around up there and need to check for squirrels in the attic.
Sprinkler system. Does your new home have a sprinkler or irrigation system? If so, take the time to understand how it works. This includes learning how to set timers, shut down the system and winterize the pipes to prevent freeze damage.

Fire alarm. Make sure you have at least one smoke alarm on every level of your home. Then test them periodically to confirm that the batteries are working. You may also want to check the expiration date (smoke detectors should be replaced every 10 years). If you have small children, let them hear the sound of an alarm beforehand. This will help them recognize the sound during a real emergency.
Property lines. Once you've purchased a new home, familiarize yourself with its exact property lines. You can do this by using a metal detector to find the stakes buried at your property lines, or have a surveyor mark the lines for you. Not only will this help you decide where to install your fence or landscaping, it can also prevent potential property disputes from your neighbors.
Sump pump. Failed sump pumps are a notorious cause of home flooding. To ensure that your sump pump is working properly, test it a few times each year. You can do this by pouring water into the sump until the pump starts. To protect against damage caused by a broken sump pump, you may also consider adding an ErieSecure Home® package to your homeowner's insurance policy. Our Plus and Select packages give you the option to add drain or drain backup coverage2which covers losses caused by water overflowing from a sump pump.
Gutters and downspouts. Poor drainage can be a common cause of wet basements. Help divert rainwater away from your home's foundation by inspecting your gutters and downspouts. Make sure the gutters are clean and test any underground drains with a garden hose to check for blockages. If the water starts to back up, you'll want to clear the lines or reroute your downspouts away from the home. Regularly inspecting your home can also help prevent heavy rain from doing a number on it when it hits.
Fireplace. If your home has a gas or wood-burning stove, familiarize yourself with how it is designed. Learn how to use the damper (it should be open when using the fireplace and closed at all other times). The Chimney Safety Institute of America also recommends that your chimney be inspected once a year to protect against risks associated with fire and carbon monoxide.
Looking for you
Home ownership has many benefits, but it also involves its share of demand. As an Erie Insurance customer, you can rest assured knowing that while you're looking for your home, we'll take care of you.
If you want to know more about home insurance, contact us today.
ERIE® insurance products and services are provided by one or more of the following insurers: Erie Insurance Exchange, Erie Insurance Company, Erie Insurance Property & Casualty Company, Flagship City Insurance Company and Erie Family Life Insurance Company (home office: Erie, Pennsylvania) or Erie Insurance Company of New York (home office: Rochester, New York). The companies within the Erie Insurance Group are not licensed to do business in all states. See the company's licensing and business information.
The insurance products and rates, if applicable, described in this blog are effective as of July 2022 and are subject to change at any time.
Insurance products are subject to conditions and exclusions not described in this blog. The policy contains the specific details of coverage, terms, conditions and exclusions.
The insurance products and services described in this blog are not offered in all states. ERIE life insurance and annuity products are not available in New York. ERIE Medicare supplement products are not available in the District of Columbia or New York. ERIE long-term care products are not available in the District of Columbia and New York.
Eligibility will be determined at the time of application based on applicable underwriting guidelines and rules in effect at that time.
Your ERIE agent can offer you practical guidance and answer any questions you may have before you buy.